Why This Mother and Wife Travels Solo
If you knew me, you would know that I absolutely love my husband, sons, friends and family. If you knew me, you would know that connections are important to me. So why does this mother of 2 and wife leave behind my family to travel solo?
I Travel Solo Because…
I travel solo because sometimes there are places I want to go that others don't.
I travel solo because it is such a feeling of accomplishment. I research the places I want to see. I choose the accommodations, the activities, my transportation and my meals. I go from one end of the city to the other, from one town to the next and from one country to another.
I travel solo because I get to meet like-minded individuals from all over the world who are also travelling. It is incredible to learn of where they have just come from and where they are going next. It makes the world feel smaller and more connected.
I travel solo because it gives you space. Space to reflect, breathe and appreciate.
I travel solo because there are places all over the world that I want to experience for myself.
I travel solo because there are people all over the world that I have yet to meet.
I travel solo because it gives you time for yourself and to come back home more renewed than ever. Often when you travel with others, it's a series of compromises. Sometimes I just want to take a while longer while photographing something or to be present.
I travel solo to take care of myself. Some people shop, I travel. Travelling is so much a part of me that when I don't travel, I am itching to get back out there. It is much more than just a destination; it is all the experiences that come with it. It is living life.
Solo travel gives you as much or as little time as you want, to see, to listen, to touch, to smell and to taste. It's only up to you to decide how much. All your senses truly come alive.
Sometimes I just want to…
Sometimes I just want to sit a while longer with my vin chaud (mulled wine), and people watch at the café in Paris.
Sometimes I want to enjoy the views a little longer.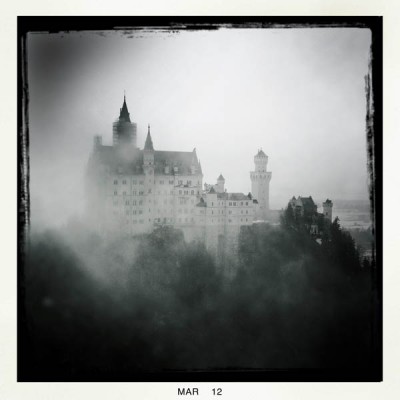 Sometimes I want to take more time to photograph what I see or wait for a shot I envision while listening to the calls of the wild in the Kruger National Park.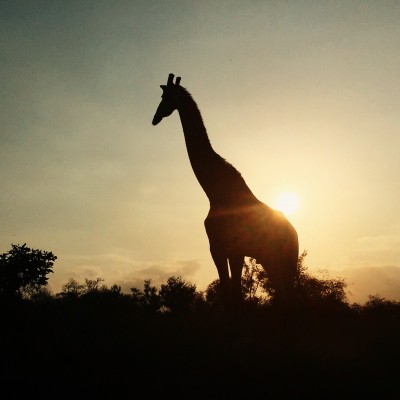 Sometimes I want to enjoy the culture of the city I am visiting and go to a ballet in Vienna or opera in Prague at the historic theatres.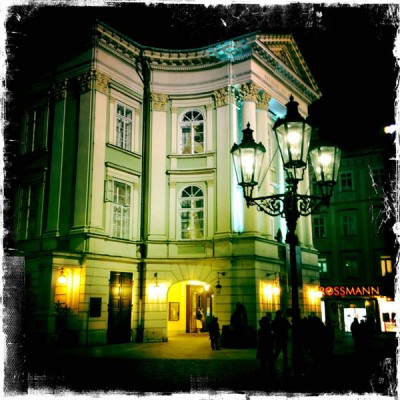 Yes, you are physically alone when you travel solo, and sometimes I feel lonely for a spell, especially missing my family, but I never feel truly alone. As a solo traveller, it is easy to meet people, mostly without even trying. I think that the connections you make with yourself, the people of the world and nature can only be genuinely experienced while travelling solo.
If I didn't travel solo…
If I didn't travel solo, I wouldn't have had an opportunity to travel to and spend time in a village in the Eastern Cape to witness a Sangoma (African shaman) graduation ceremony in South Africa.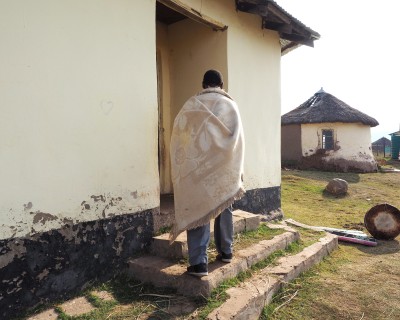 If I didn't travel solo, I wouldn't have taken Djembe (African drum) lessons with a Master djembefola at a local cultural centre in Dakar, Senegal and be invited to watch his group practice for a performance after. I was the only foreigner amongst about 30 drummers, dancers and local children. We also chatted about life over mint tea after the lesson.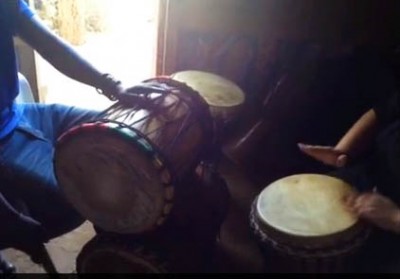 still photo of me drumming in Senegal (from a video).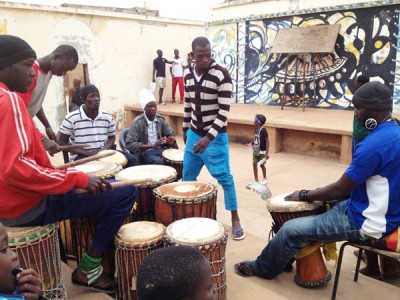 If I didn't travel solo, I wouldn't have been invited to sing Christmas carols with 5000 locals against the backdrop of Table Mountain under starry skies and the shimmering lights of Cape Town in the background.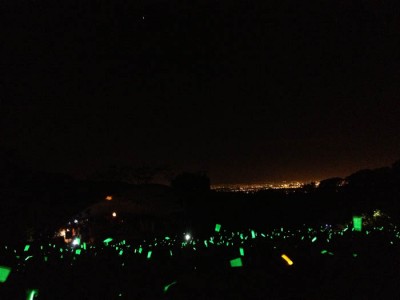 One of the biggest reasons I travel solo as a mother is for my boys.
I want to show them that I am not just a mother, but that I am a woman that has dreams and that dreams do come true.
I want them to know what living life to the fullest is all about. They can't always come with me, but with technology, I can share my travels in real time (FaceTime or photos) or when I get home.
I want them to learn that there is more out there than just our neighbourhood or country and that the world is not a big bad scary place as some make it out to be.
I want to inspire them to find things they love, to follow their hearts and go after their dreams.
Lastly, I want to raise them to respect, encourage and support women in their dreams. The best way to do this is by example and what better way to learn what it takes to be a man than witness their father support my dreams and travels around the world.
I am grateful for my dear husband, but I know that is not the reality for many. I hope for a near future where "let" and "allow" are replaced with "encourage" and "support" when it comes to other mothers, wives, girlfriends and daughters in following their dreams of travels around the world.
For all these reasons, I travel solo as a woman, as a wife and as a mother.
Andrea and my wandering iPhone
The We Go Solo Movement & Solo Travel Resources
BreatheDreamGo – http://breathedreamgo.com/2013/02/ode-to-the-lady-traveller-wegosolo/
Mariellen Ward has travelled solo to India for a total of 17 months of the last seven years. Find out about why she started the WeGoSolo movement. Mariellen is a great resource for solo travel in India. As well, you will find countless posts, tips and resources by other woman solo travellers.
Journeywoman – http://www.journeywoman.com/
Evelyn Hannon of Journeywoman has been travelling solo for more than 30 years and has inspired women from around the world to do the same. Her site is a fantastic resource for woman travellers.
Solo Traveler – http://solotravelerblog.com
Janice Waugh began travelling solo after a loss and hasn't looked back. Her site is another great resource for solo travellers.