about Andrea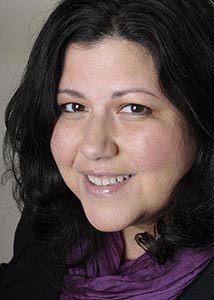 Image maker. Traveller. Writer. Aspiring Humanitarian. Mobile Photo Educator. 
Andrea Rees has been a photography professional since 2003. She began her career as a portrait photographer in Toronto, Canada and is known for her natural, artistic and emotive baby, family and women's portrait photography. Her portrait work has been featured on CBC, Women's Network, Splice Network and in national and international print and digital magazines such as Shutterbug magazine. In 2013, she expanded her photography services to include travel photography and has been featured in a variety of digital and print publications including  Matador Network. She is also the photographer and writer at wanderingiphone.com.
She began experimenting with the iPhone as a camera since its arrival in Canada in 2008. After a trip to Europe in 2011, she created a coffee table book of the images she captured with her iPhone 4 and realized the capability of the iPhone as a viable tool for photography.
At the age of 11 she began fundraising, donating and participating in causes she believes in from 25km walkathons to 32km bikeathons. As her photography business grew she donated a portion of her maternity and women's portrait sessions fees for breast cancer research. In 2013, Andrea was featured as a "change agent" in one of  Toronto's largest daily newspapers, Metro. Today, a portion of Andrea Rees Photography's profits benefit The Heart of a Woman Project.
On travel:
Travel is a part of who I am. It is a part of my soul, and I believe it's in my genes as a 1st generation Canadian with ancestry from all over the world. I believe in all types of travel and love family and intergenerational travel as well as solo travel. I am passionate about women venturing out and finding time to travel on her own whether to the other side of the world or in her backyard. I was a co-host of a weekly Twitter chat, WeGoSolo.
I travel to learn about other countries and cultures of the world, for wildlife experiences and am keen in supporting local small business owners and artists on my travels.
Read:
On photography:
5 Questions to Ask Yourself Before You Take Your Next Photo
As the saying goes, the best camera is the one that is with you. For me, that is always my iPhone. The iPhone has changed the way I photograph. It has changed the way I "see" the world around me. It doesn't matter whether you are in your hometown or travelling, life is fleeting and deserves to be captured. Moments and experiences are worth sharing.
I aim to be a storyteller with my images and share images that I capture locally, and around the world. I hope it encourages others to capture their everyday moments and travels.
My photography gear:
My iPhone is always with me but I am also team Olympus. Here's a list of what I primarily travel with. For a full list of my photography and video equipment visit here. I made the switch from Nikon to Olympus several years ago and haven't looked back. My back and shoulders thank me.
Please click the item below
iPhone 7+ 256 gb unlocked
iPhone 6 64gb unlocked
Olympus OM-D em1 mark II (I've had the original em-1 for 4 years, coming soon!)
———————————————–
Mobile Photography Presenting & Workshops:
Your smartphone is always with you. Learn how to create images worthy of sharing. With nine years experience in iPhone photography and almost 4 years experience teaching mobile photography, Andrea offers hands-on workshops on best practices in mobile photography for corporations, small business and non-profit organizations.
Tours to South Africa
With eight trips to South Africa and over six months combined in-country since December 2012, Andrea is available to consult and offer guidance in planning your once-in-a-lifetime trip.
———————————————–
Passion Project
In May 2013, Andrea founded The Heart of a Woman Project (THOAW). THOAW is a women's mobile photography and digital literacy initiative that partners with non-profit organizations.
Mission: It aims to empower women to have a voice, a creative outlet, Internet access and sustainable income through the sales of photographic products and photo-centric campaigns.
In November 2013, the first project was implemented at eKhaya eKasi Art & Education Centre in Khayelitsha, a township outside Cape Town, South Africa. Learn more about the project in Khayelitsha, South Africa.
Read – Three years of women's mobile photography and digital literacy in a South Africa Township. 
All images unless otherwise marked were taken by me, Andrea Rees and are the sole property and copyright of Andrea Rees/Andrea Rees Photography. Images may not be downloaded without my written consent. For commercial licensing fees, please contact me. Copyright Andrea Rees 2012-2017. 
wanderingiPhone and The Heart of a Woman Project are a division of Andrea Rees Photography