Arriving back at Naledi Game Lodge in South Africa for my third time, I had only one wish — to be surrounded by elephants. I was yearning to have more time with my favourite animal, observing it in its natural habitat.
I had already gone on the morning game drive and decided to spend 3 hours at a hide. I was just finishing breakfast when I noticed an elephant on the television screen that was mounted on the wall. I soon realized that it was the webcam feed from the hide I was planning to visit.
The bull elephant was still at the waterhole when we arrived, but it was off camera and to the side, eating some leaves. After an okay from Sipho, a tracker at Naledi, I quickly moved from the game drive vehicle, up the stairs and over to the side to get a good view of the elephant.
Suddenly the elephant emitted a rumbling sound. Sipho explained that the bull elephant was communicating. Sure enough, three more elephants came by for a drink. One by one they arrived at the waterhole and went to the back of the waterhole by the trees and furthest point from the hide.
Then an elephant that Sipho called  "Flopsy" because of his floppy right ear was the last of the five elephants to arrive. He passed in front of the hide and nodded his head as if to say hello and joined the others at the waterhole.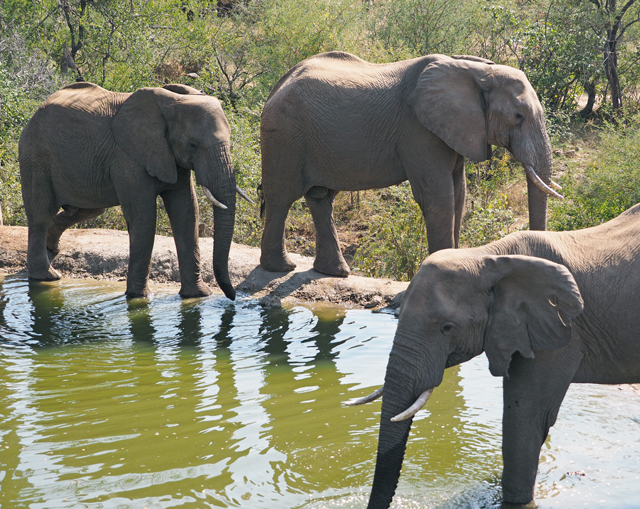 They spent about 45 minutes drinking and eating off to the right side of the hide. I couldn't believe all the time I had with them, alone, as Sipho had left shortly after Flopsy arrived. I got a little emotional and even thanked them for the visit.
The next day while on a game drive, we heard branches breaking in the distance. Mike (the guide) followed the noise into the bush. We found a group of about 12-13 elephants. I immediately thought it was "my elephants" as I had seen eight elephants all together at the hide the day before.
While Mike, Sipho & I were watching the elephants in front of us, we suddenly heard branches breaking behind us. We couldn't see it; we could only hear it. After a few minutes, it came out from behind the tree and continued to eat nearby. It was Flopsy.
He was so close to the vehicle that I switched to my iPhone to get a few shots and started recording. I giggled because I couldn't believe how close he was and that I had to use my iPhone.
Then, this happened.
Thanks to the expert guiding of Mike and fantastic tracking of Sipho, this experience will long live in my heart. I was completely calm and felt safe.
I have always believed that elephants were magical. Now I know it's true.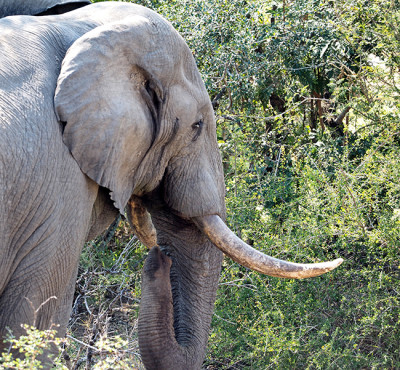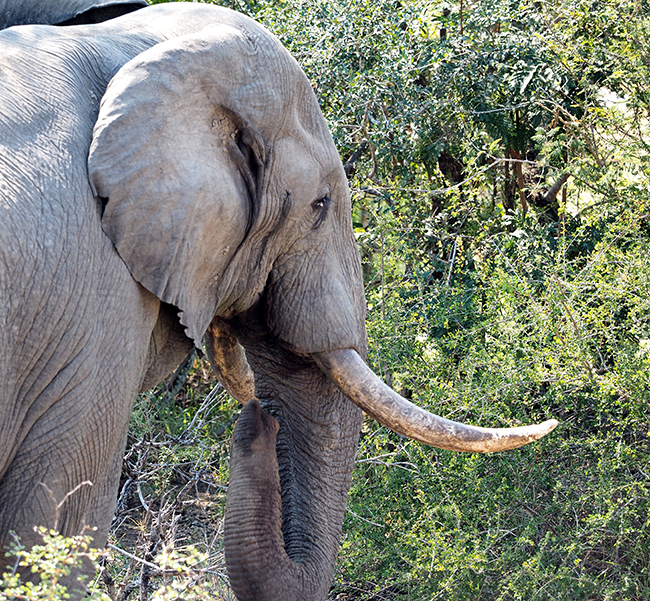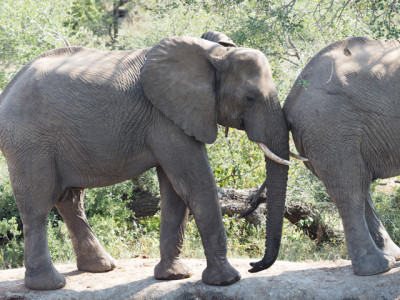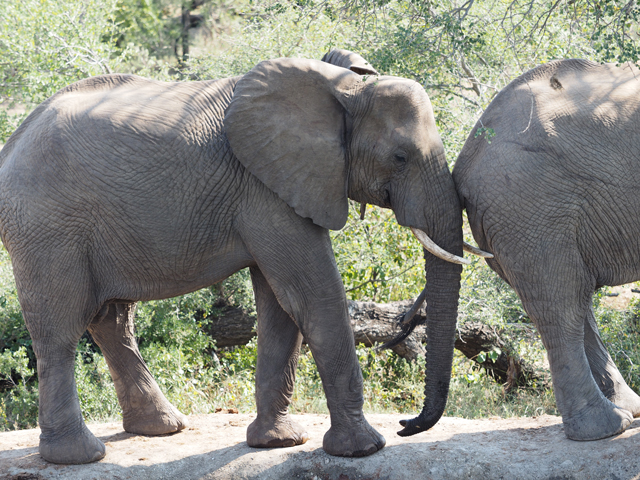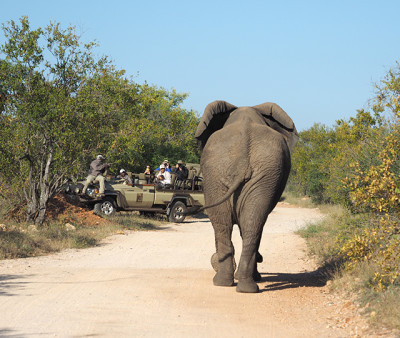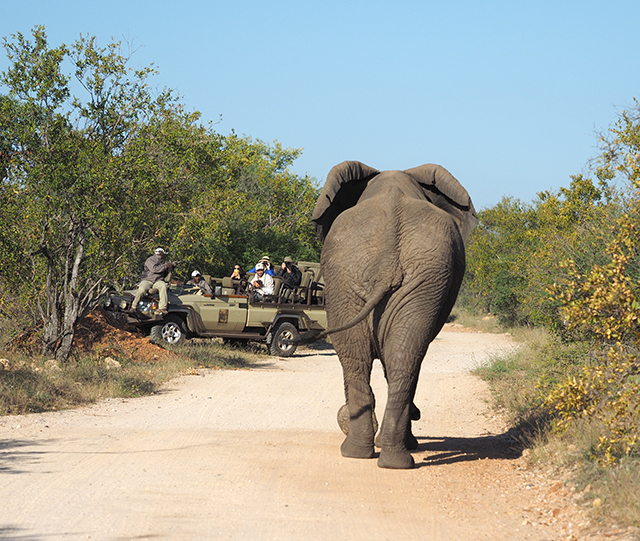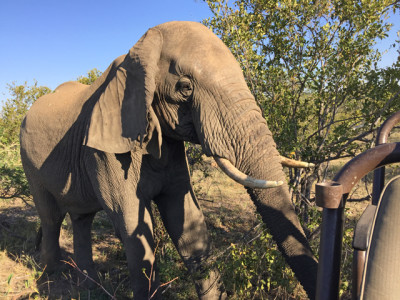 More – 
If you love elephants don't ever ride them, ride in a game drive vehicle instead, read this – https://www.thedodo.com/elephant-rides-trek-1132645600.html
Naledi Game Lodges – a luxury, family friendly and relatively affordable lodge in the Greater Kruger area.
Africam – web cameras that stream 24 hours a day, 3 are located at Naledi Game Lodge.