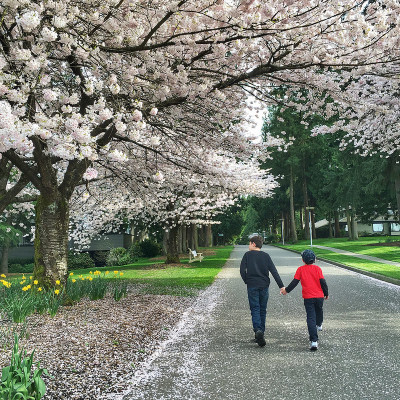 Cherry blossoms are in full bloom in Vancouver and area. We found these ones in South Surrey in March 2016 while we were on a family trip during March Break. As a resident of Toronto, have to say I was a little jealous of their cherry blossom trees. Not only do they bloom earlier than us, they have many more trees than we do in Toronto, at least, it seemed that way. We  saw trees everywhere we looked from Vancouver to Abbotsford.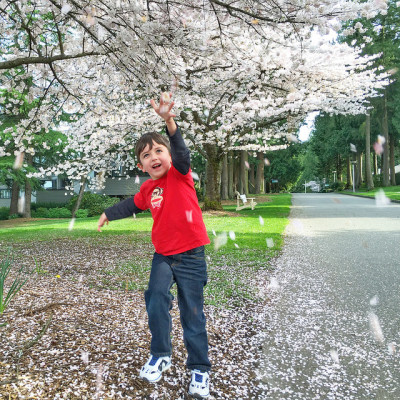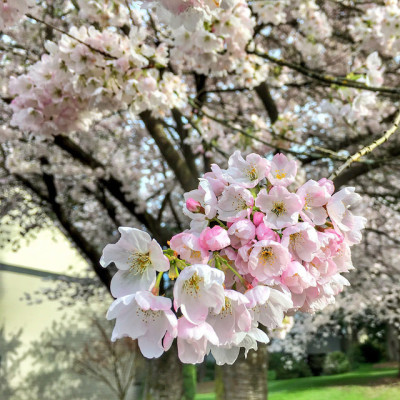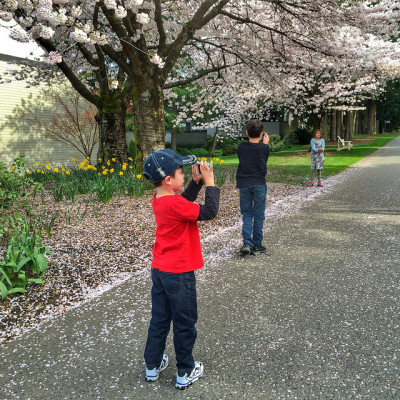 Vancouver celebrates the Sakura trees and  even has a Cherry Blossom Festival. In 2016, it runs from March 24 to April 17th.
For more information about the Vancouver Cherry Blossom Festival including a map of cherry tree locations, visit here. The map helped us find the trees pictured above.