The heART of A Woman Project
The Heart of a Woman Project (THOAW):
In May 2013, I founded a women's mobile photography development initiative, The Heart of a Woman Project (THOAW). I am the director, principle photographer and mobile photography educator. It is my passion project and am working towards making it a non-profit organization.
THOAW is a small grassroots initiative that partners with non-profit organizations to provide education in mobile photography, technology, and social media to women and mothers impacted by poverty.
It aims to empower women to have a voice, a creative outlet, and sustainable income through the sales of photographic art products.
The Pilot Project and mobile photography program were implemented at eKhaya eKasi Art & Education Centre in Khayelitsha, a township outside Cape Town, South Africa in November 2013.
Read: The Heart of a Woman Project in South Africa Turns Two and a 'Mandela Monday Hero'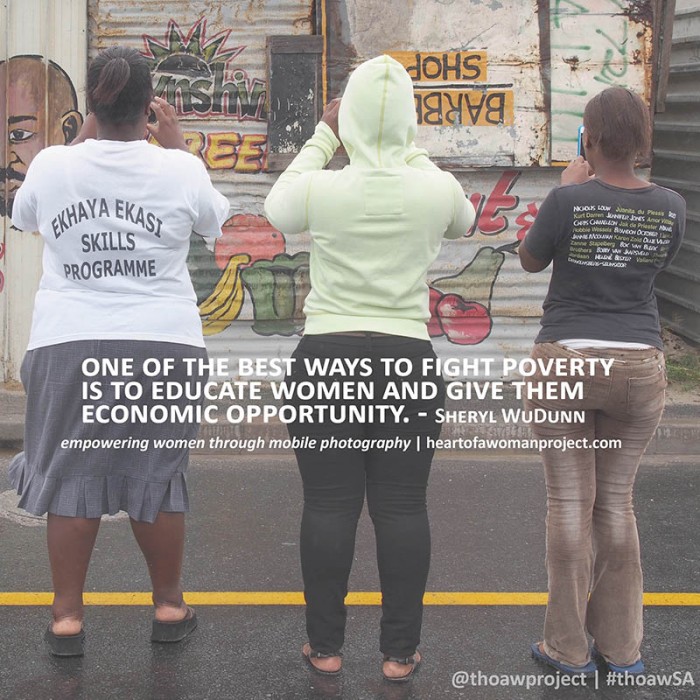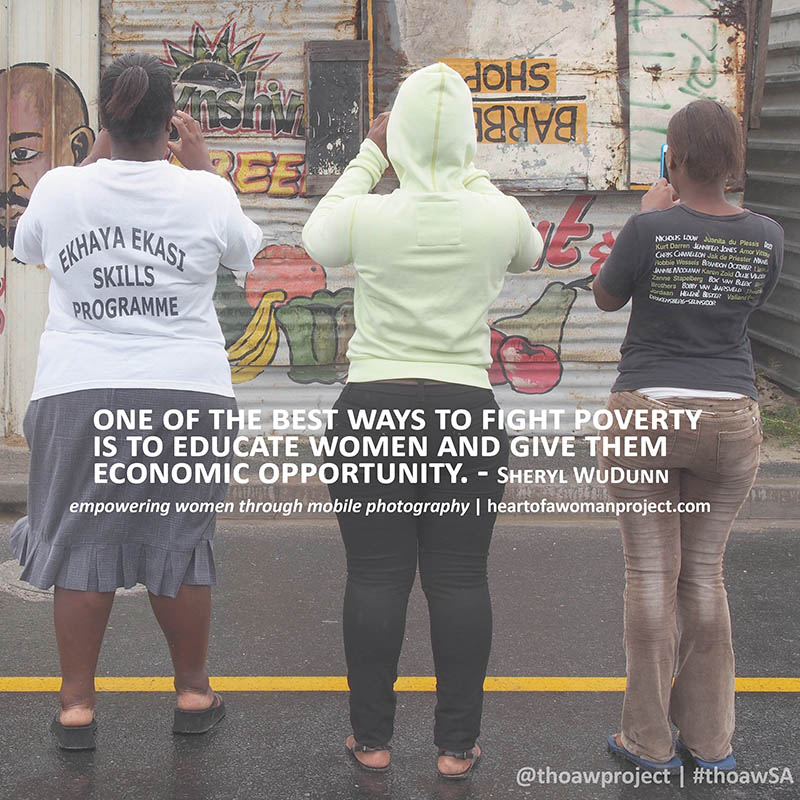 How YOU Can Help Make a Difference:
Going to Cape Town? Support local. 
Visit eKhaya eKasi, a non-profit Art & Education Centre in Khayelitsha, South Africa and go on a photo walk with THOAW South Africa project coordinator Nwabisa and immerse in township life.
eKhaya eKasi is easy to get to if you're driving or plan a visit with Uthando South Africa and request a visit to eKhaya eKasi, tell James & Xolani that I (Andrea) say hello.
Your visit helps make a difference and directly improves the lives of women and their families impacted by poverty.
Other ways you can help:
For more information, please visit Project South Africa
———————
To donate your iPhone, volunteer, sponsorship or for interviews, please contact Andrea
Instagram: photos by Andrea & participants marked with #thoawSA