My Top 5 Tech Travel Tips
Today, I'm sharing 5 tech travel tips that have helped me on my travels. I never leave for a trip without the first 4 items. These tips are especially helpful if you're travelling with family or a group of people.
1. A Small Power Block with USB slots. Many of us travel with a lot of technology, and several things need to be plugged in. This Belkin 3-outlet mini travel charger with 2 USB ports will save the need for multiple plugins & international adapters. It's also a surge protector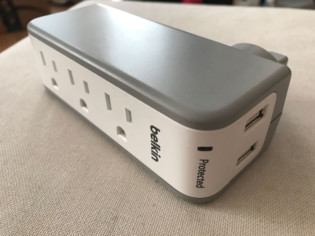 2. A Backup Battery For Your iPhone/iPad. If you are an average iPhone user, you probably re-charge once a day. When I travel, I am out all day and will drain my iPhone at least once if not more as I like to take a lot of photos and share some on social media when I can. I never leave home without a backup battery whether locally or abroad. My backup battery of choice is Anker as I've had great success with them over the years. It's most important to look for a backup battery that can re-charge fully at least twice before needing to be plugged in again. I use the 16000 mAh anker portable battery charger on long-haul flights, long-distance travel and when I don't have electricity. It can charge my iPhone about 4-5 times before having to re-charge it. It can also charge an iPad and charges rapidly. I use the 5200 mAh portable battery charger for daily use.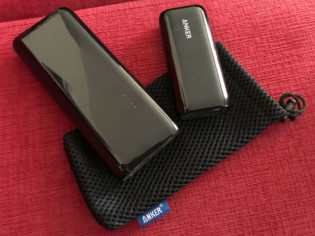 3. Travel with an unlocked iPhone and Purchase a SIM card at the Destination. You will save on roaming charges and often the local telecom will allow you to tether to other devices.  Rogers offers Roam like Home at $10 per day for International destinations or $5 per day for the USA (capped at $100 per account). However, if you're staying in a country for 3 days or more, it is worth it to get a local SIM as the costs are much lower in my experience.
CANADA: Buh bye unlocking fees – as of December 1st, 2017 you will no longer have to pay to unlock your device and new devices should be sold unlocked. There are also caps on roaming charges and other good things thanks to the CRTC, read more about The Wireless Code. A great resource – Pay As You Go With Data Wiki for accurate and up to date information on prepaid data by country.
USA & other countries –  locked Phone: If you don't have an unlocked phone, consider purchasing an unlocked portable wi-fi device and get a local sim card at the destination. I've heard good things about the Huawei E5577Cs mobile wifi hotspot which gives you 6 hours of working time and the Huawei E5577s mobile wifi hotspot which provides you with 12 hours of working time.
NOTE: Some telecoms offer affordable prepaid portable wi-fi device rentals. You can connect 5-10 devices (depends on unit specs) at the same time. Refer to the pay as you go wiki I mentioned above and check with the wireless companies ahead of time. I know Vodacom at OR Tambo Airport in Johannesburg, South Africa offers mobile wifi hotspot rental units. I am guessing MTN, and Cell C do as well (other wireless companies at OR Tambo).
Alternatively, companies such as TEP Wireless and KeepGo provide portable wi-fi rental units. Before I had an unlocked iPhone, I rented a TEP Wireless portable wi-fi device for a trip to London. I ordered it online and picked it up at the Heathrow Airport. Read more about that here.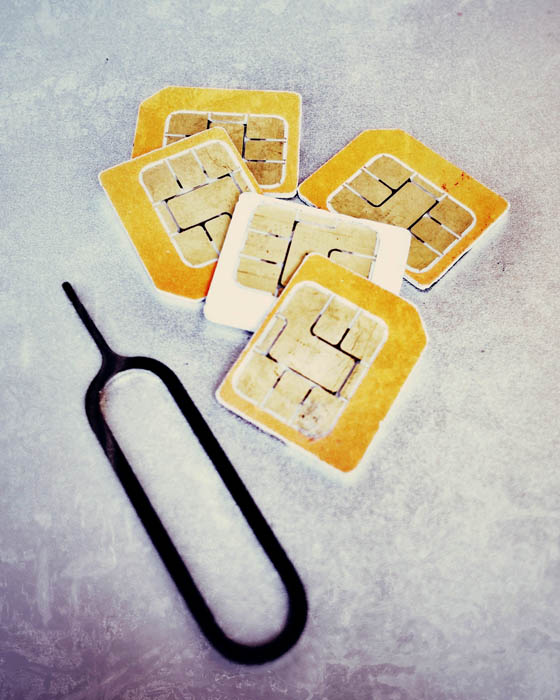 4. An iFlash Drive. If you travel with an iPhone and an iPad, this is the tech accessory for you. I often transfer my iPhone photos to my iPad mini to edit and for temporary storage if I'm travelling without a laptop or reliable internet. This iFlash drive will not only allow me to transfer photos to my iPad mini but back to my iPhone. It works with videos and documents too! It has been a great time saver and allows me to travel lighter when I need to.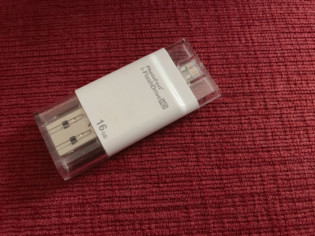 5. A Portable Travel Router. Many hotels offer a broadband connection; the service is often free. With a travel router & network cable, you won't have to use the frequently bogged down wifi service. The travel router will create a private wireless network so you can connect your laptop, smartphone or tablet and also share the connection with those travelling with you. For fee-based broadband, you will save money, as you'll just have to pay once.
Note: The one pictured below is what I use but isn't available now and is more expensive than what's currently on the market. I've heard good things about this RAVPower Filehub Plus which is also a 6000 mAH battery pack and SD card reader.