16 Instagrams of our Family Trip to South Africa
In November 2014, I returned to South Africa for my 4th visit, but this time with my husband and 2 sons (ages 9 & 4) in tow. My father also joined us for part of the trip.
If you've been following me for a while you would have heard of a women's mobile photography development initiative I founded, The Heart of a Woman Project. The South Africa project is based at eKhaya eKasi Art & Education Centre, a non-profit community centre in the heart of Cape Town's largest township, Khayelitsha.
On November 22, 2014, we commemorated our 1st anniversary with a mobile photography exhibition and cultural celebration and was thrilled to have my family with me for this very special return trip and for 2 weeks in South Africa.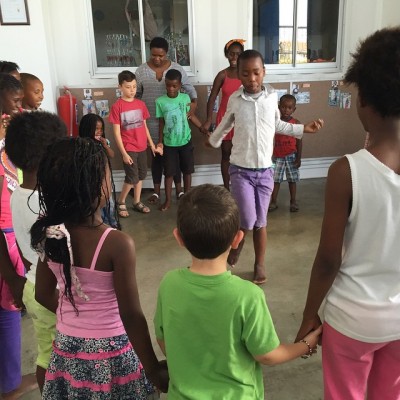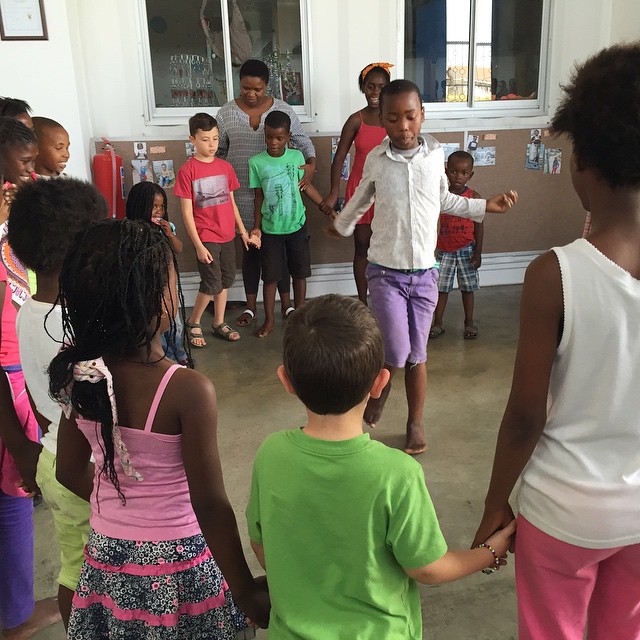 Cape Town Tips: 
Go on a meaningful and inspiring tour to development projects in the townships with Uthando SA. Uthando is an award-winning fair trade tourism organization doing amazing work. Your tour directly helps the development projects you visit. Visit eKhaya eKasi.
Visit the V&A waterfront for shopping or a meal, they have a great playground
Visit Boulders Beach in Simonstown but get off the path and take the boardwalk down to the beach for the best view of the penguins. Swim or splash in the ocean and have a picnic.
Visit Cape Point and Cape of Good Hope, you may see ostriches and baboons.
Visit Muizenberg and watch the surfers or go to the nearby waterslides or mini golf.  There is a playground at the main beach and plenty of restaurants. Have a falafel at Yoffi's
Visit the smaller and less busy St. James Beach, they have those colourful beach huts (change rooms) too and a great tidal pool for swimming.
Drive Chapman's Peak drive and stop at the lookout points
Have fish 'n chips in Kalk Bay, try Kalky's or Lucky's.
Catch the sunset from Signal Hill
In Cape Town, Khayelitsha and the Cape Peninsula:
Family Friendly Safari:
There are an overwhelming number of places to choose from for a safari in South Africa. Not all places are created equal and are family friendly.  Some lodges welcome children 6 years of age and older while others children have to be 12 years of age and older. I chose Naledi Game Lodges for our family safari as I had been there a few times and enjoyed the intimate atmosphere and South African family owned safari lodge. My sons were 4 and 9 years old at the time and were welcome on all the game drives.
What I love about a safari in a private reserve:
You get the knowledge and keen eyes of the guides and trackers
Someone else does the driving so you can enjoy the scenery and take photos
You often get a closer look at the wildlife as you go off-road to follow the sound of the cracking branches by the elephants or follow the lion pride as they look for their next meal.
The drives are 3 hours each but you stop for drinks, snacks and a bathroom break, bush style. My boys fell asleep for a short nap every game drive (early mornings) but didn't miss any of the action.
Tip: If you visit Naledi Game Lodges, make sure to visit Rosie's hide while there, it overlooks a waterhole. Enjoy the sounds of the bush and see what comes by for a drink. Have you heard of Africam, 24-hour webcam streaming from South Africa? Naledi has 3 webcams on their property, one at Rosie's, one overlooking the river at Naledi Enkoveni and the newest one is a cat cam (ground level). It was great to show my boys the cams before their visit and we have watched them since our visit.
Naledi is an award-winning luxury lodge, but I think you would be surprised at how reasonably priced it is. They have 2 lodges, we stayed at the Naledi Enkoveni lodge. At the time of our visit I hadn't stayed at Bush Camp, I have since stayed at both lodges and cannot decide which I like better, both Bush Camp and Enkoveni are a real treat.
Travel Tips: 
Spend 1-2 nights on the Panorama route to enjoy God's Window and Blyde River Canyon on the way to Limpopo.
Stay at  Tsanana Log Cabins at the Africa Silks Farm near Graskop in Mpumalanga. It's a great place for families on the Panorama route and you can take a tour.
Have pannekoek (pancakes) at Harrie's Pancakes in Graskop
Visit the Giant Baobab tree also known as the Glencoe Baobab near Hoedspruit. It is said that the tree is over 2000 years old. There is a small restaurant on the property, they also serve wonderful pannekoek.
Until next time,
Andrea… and my wandering iPhone
Note: Images marked #iphoneonly were taken with an iPhone 6. Images marked #em1 were taken with an Olympus OMD em1 and pro lenses.