Photographing Your Safari with a Smartphone
Are you going on safari? You might be thinking it's about big lenses, heavy cameras, f-stop this and aperture that. What if you don't own all that equipment, should you even bother to take photos on safari?
My answer is an enthusiastic YES.
The first time I went on safari in 2012, I photographed the wildlife, nature and landscapes with an iPhone 4s. As a professional portrait photographer that worked mostly in-studio, I didn't have a telephoto lens for my Nikon cameras. Though I travel with an Olympus mirrorless camera kit on safari these days, I always take photos with my iPhone too. Some of those images have become my most cherished.
For many, it's a once-in-a-lifetime experience, capture the details of your safari story from the lodge and your environment to the animals and their habitat and surroundings. You need to think beyond the close-up animal mug shot.
Here are some tips to photograph wildlife, landscapes and nature with the phone in your pocket.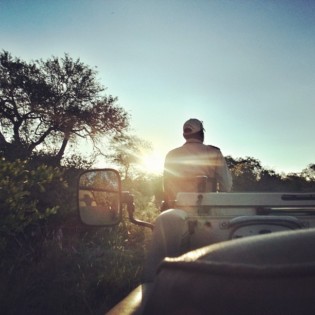 SMARTPHONE BASICS
First, let's start with some things to think about before you take the shot.
Make sure the lens on the smartphone is clean.
Tap your finger on the screen where you want to focus to activate the yellow square for focus and exposure. The yellow sun icon will appear, drag up and down to adjust. For Android, tap the yellow sun icon and use the slider to change. For ProCamera, a blue square for focus, yellow circle for exposure.
The shutter trips after you lift your finger off (white circle button).
Keep steady. For sharper photos, slightly tuck in your elbows or lean against something.
Keep level and watch your horizon
Turn your grid on (settings, photos and camera, toggle to grid on)
Photograph most of the time in horizontal, vertical for some buildings and close portraits.
Use your feet to get closer, only zoom if you have a dual lens.
Tip: Use the + (up) volume button on your iPhone (some Android phones) to trigger the shutter.
COMPOSITION
Using literal, structural, architectural or environmental elements to bring focus to your subject. Think of trees, other animals and arches.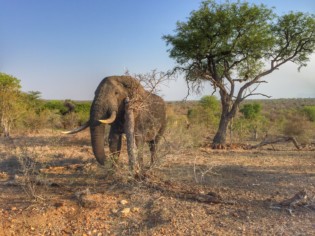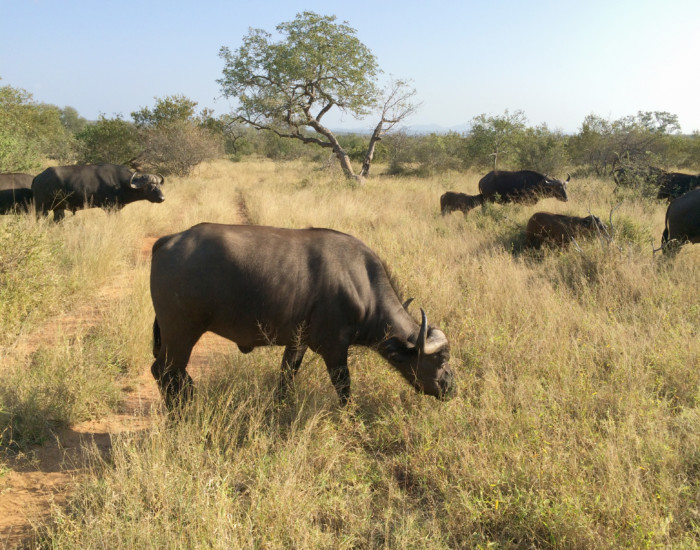 Leading lines help to guide a viewer through a photograph. They can also direct the viewer to the subject or focal point of the image. They can be straight, diagonal, curved or suggested lines.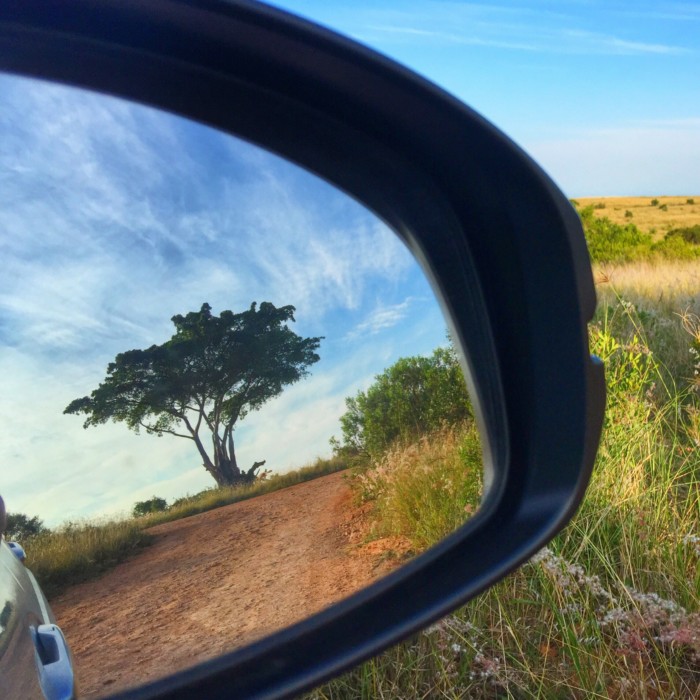 The rule of thirds is used to produce a balanced image. The idea is to place the essential elements along the gridlines or at the intersections where the lines meet. Make sure your grid is on to help you see it. The rule of thirds works well with the idea of leaving space for the subject to look to or move into. Place the horizon along the top or bottom 1/3 for a strong compositional mobile photo.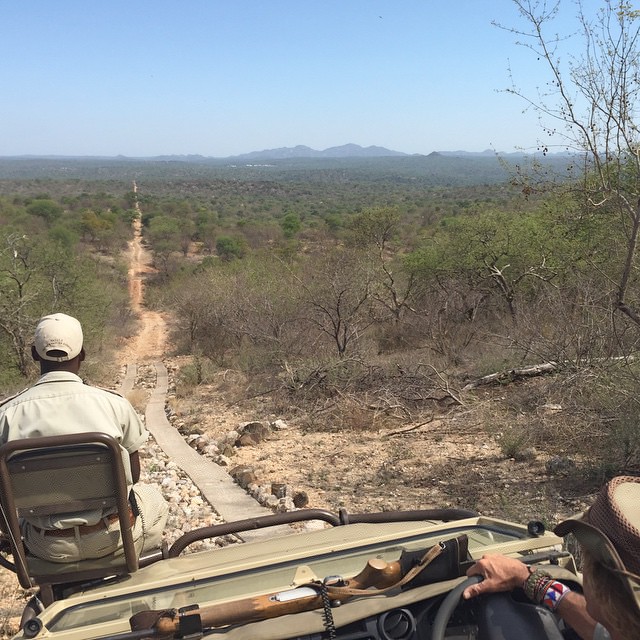 FIND THE LIGHT
Pay attention to the sun and where it is in the sky. Use light to create the mood and feel of your image. The light within an hour after sunrise or an hour before sunset when the sun is lower in the sky creates a beautiful soft and warm light for photography. Light is an essential part of photography, and it will help tell your story. Natural light is fleeting and ever changing so don't hesitate, take that shot. The harsh, shadow-creating light of midday can create some interesting effects.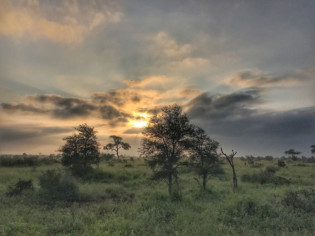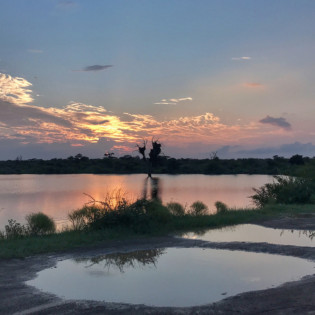 SILHOUETTES
Silhouettes are a great way to capture images when the light has faded or to create anonymity in a photo. Take advantage of the opportunity to create a silhouette image. Look for animals or trees/dead trees with the light behind them. Shoot towards the sun. You may have to get lower and point upwards to separate the subject from the horizon.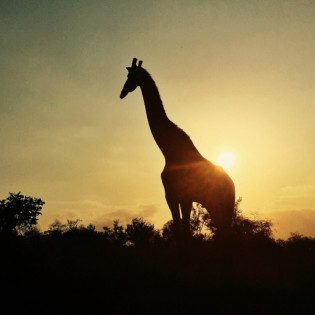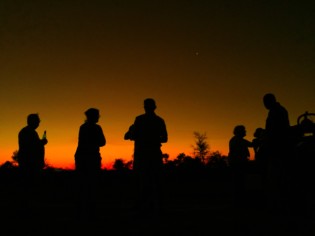 WHAT'S YOUR ANGLE?
Unless an animal is nearby, it's difficult to capture the details with a smartphone. Tell the whole story and include the animal's environment. Try a different angle, don't be afraid to experiment. Look in the side view mirror and capture what's behind you. Capture the wildlife, road, trees and mountains using the side view mirror.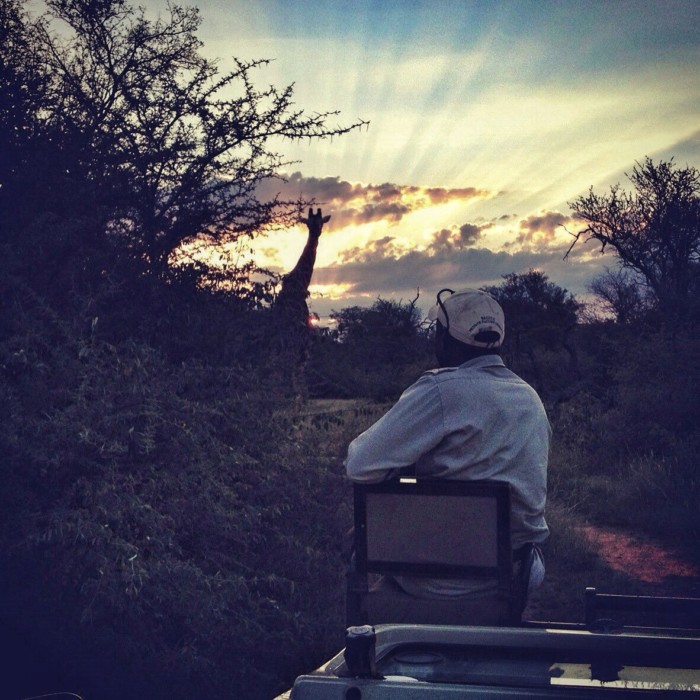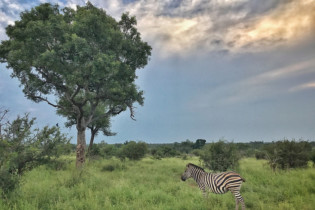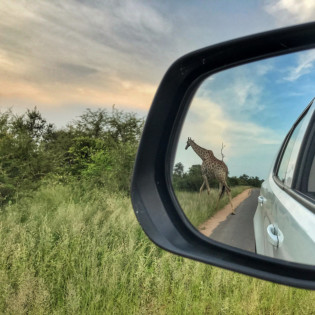 IT'S THE LITTLE THINGS
Capture the details of nature and your surroundings.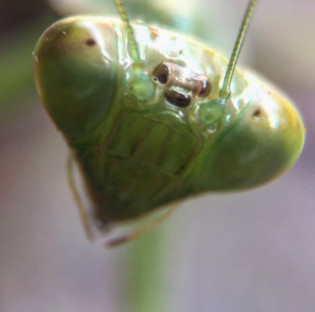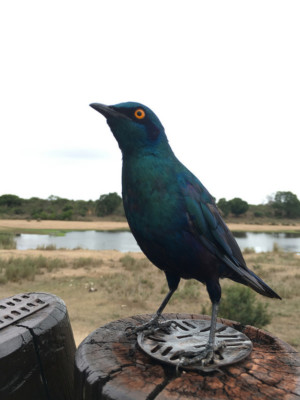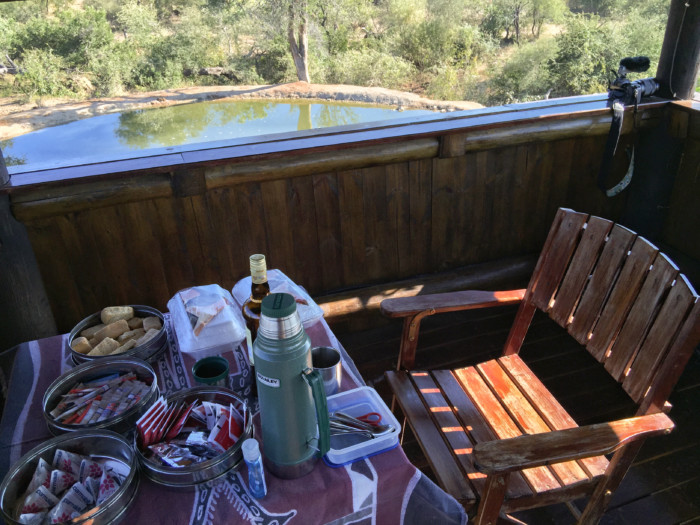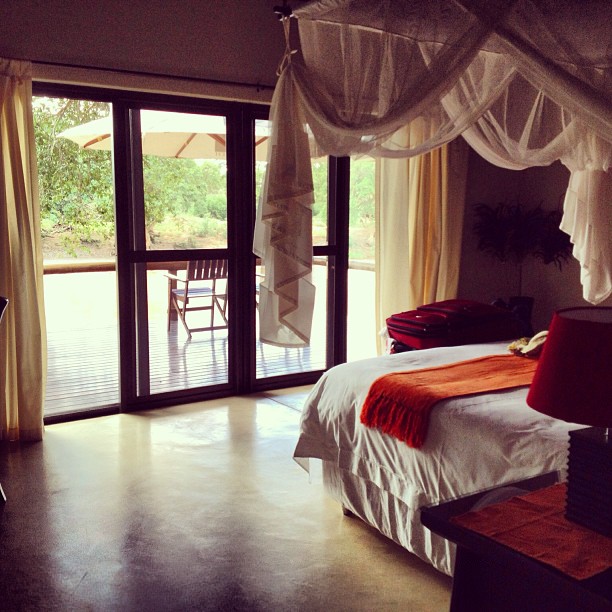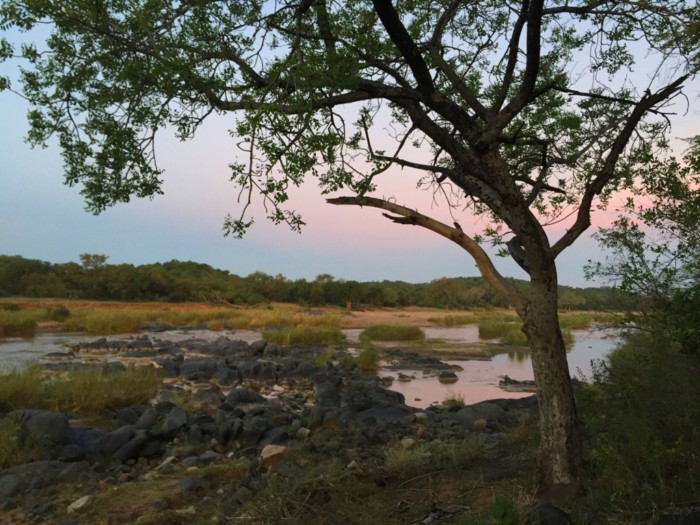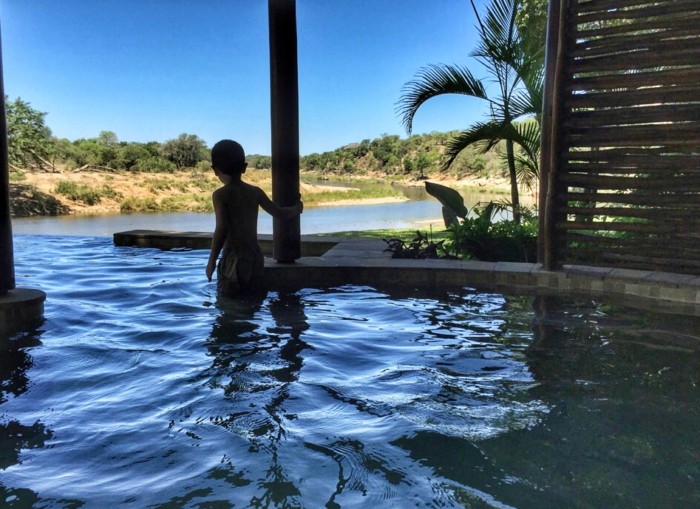 GO WIDE AND SHOOT A PANORAMA


CAPTURE VIDEO
Things to Consider:  
Put your phone in airplane mode when recording
Lock the exposure to avoid a change in brightness
Use a mini tripod with a smartphone mount for stabilization.
Timelapses are a great way to show a busy environment – clouds, sunset/sunrises
Film close and wide shots, telling details, different angles
Film in motion (pan up/down, left/right) to move the story along
Film more video than you need, cut (split) when editing.
Keep scenes to 2-5 seconds depending on how fast you want to cut to the next scene.
ELEPHANT ENCOUNTER
Sometimes the animals come to you, and you have to capture the moment with your iPhone because they are too close to use your mirrorless camera and 40-150mm zoom lens (an equivalent of 80-300mm).
For the full elephant encounter story and video, visit here.
SOME OF MY FAVOURITE SMARTPHONE ACCESSORIES 
Did you know that you can get a telephoto lens for your iPhone or some Android phones? Back in 2012, I had a telephoto lens for my iPhone 4s, and it looked ridiculous, but esthetics didn't matter if it did the job. I took it on safari with me and did capture a few images with it. Unfortunately, the photos weren't of good quality. I didn't like that lens because It didn't fit well thus there was a lot of vignetting. It was also a manual focus lens and it was difficult to tell if the image was in focus, especially in bright light. I didn't recommend that lens to anyone.
Over the years I've had some Olloclip lenses, mostly the macro and wide angle lenses. They are okay lenses but not as good as I hoped they would be. I also didn't like the idea that if I upgraded my iPhone, I had to buy new lenses. Maybe I am pickier than most, but if I use a lens, I feel that it should create better images not worse.
I'm happy to report that there are some great lenses and other accessories available that make photography and videography easier using a smartphone. I've been watching a few different lens companies the last 2-3 years, and in 2017 I decided to invest in the Moment lenses. I heard good things about their lenses, but I hesitated as I didn't want a lens that attached directly to my iPhone. When I heard that they were coming out with a case, I was sold. They are not cheap, but they are worth it. There is no loss of quality, and the best part is that if you upgrade your iPhone (or another smartphone), you just have to purchase a new compatible case.
Click on the text below for more info.
The natural beauty, wildlife, sea views, sunsets and sunrises of South Africa are some of the best I've experienced anywhere. Kruger National Park has some of the most diverse wildlife and landscapes in the world and is one of my favourite places. I have been fortunate to visit 8 times.
Hope these tips will help you create cherished photos.